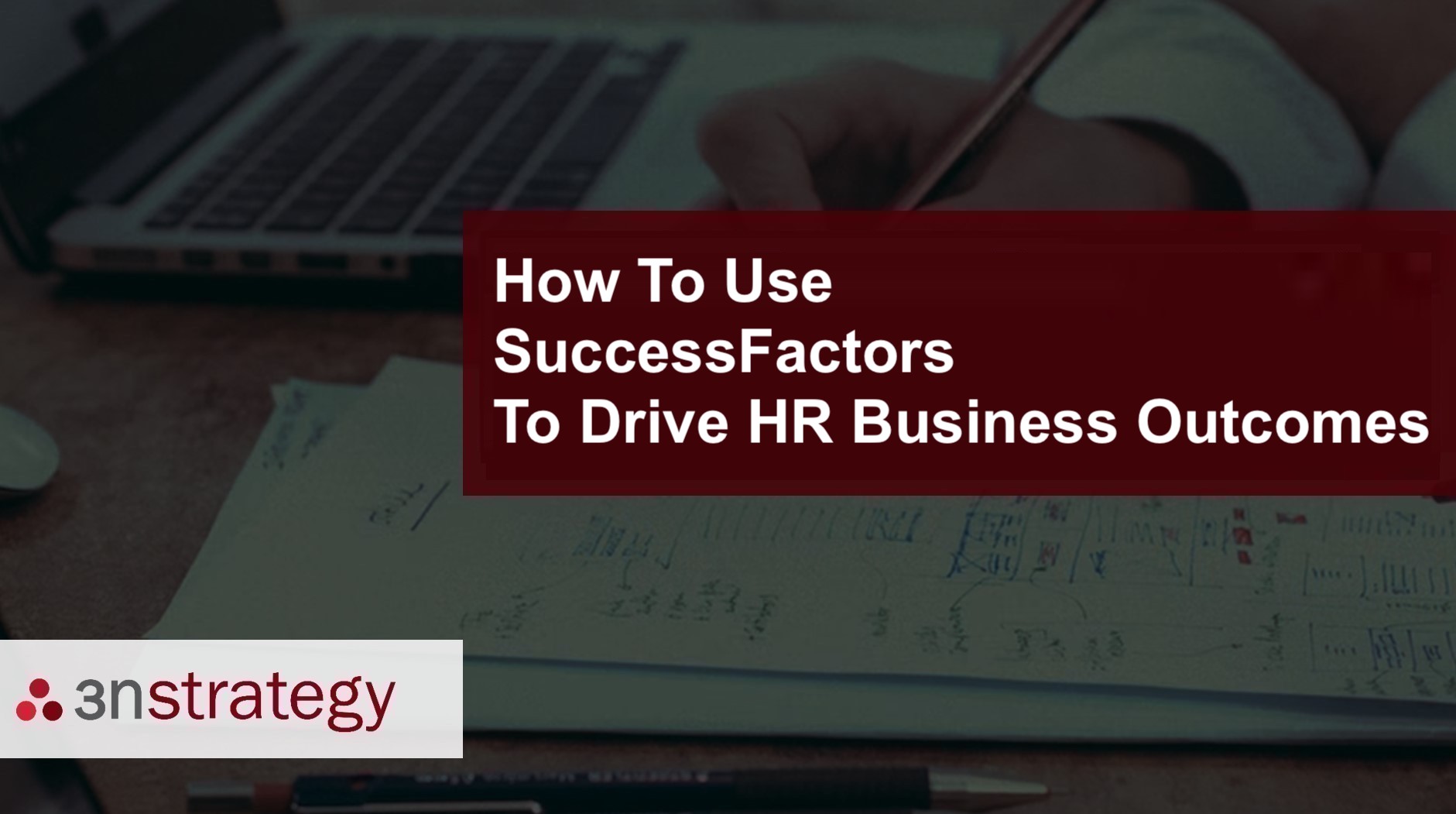 Webinar:
How to use SuccessFactors to drive HR business outcomes
20 September 2023 @ 4pm CET / 3pm UK / 10am EST / 8am MST
Join 3n Strategy for an empowering webinar as we delve into the world of SuccessFactors. Discover how to harness the full potential of SuccessFactors to optimise your HR practices, elevate employee performance, and propel your organisation towards unparalleled success.
In this detailed webinar, we will guide you through the step-by-step process of using SuccessFactors to drive HR business outcomes. From aligning HR objectives with strategic goals to unlocking the power of data-driven decision-making, we will cover essential strategies and best practices that will transform the way you manage your workforce.
In just 45mins, you will learn how to:
ALIGN HR Strategies with Business Objectives
LEVERAGE SuccessFactors for optimal results
APPLY data-driven decision-making using HR Analytics
Who is 3n Strategy?
We enable SuccessFactors customers to
Make Better People Decisions by using HR data to answer HR questions
. We are SAP SuccessFactors partners that specialise in People Analytics, Reporting and Strategic Workforce Planning.