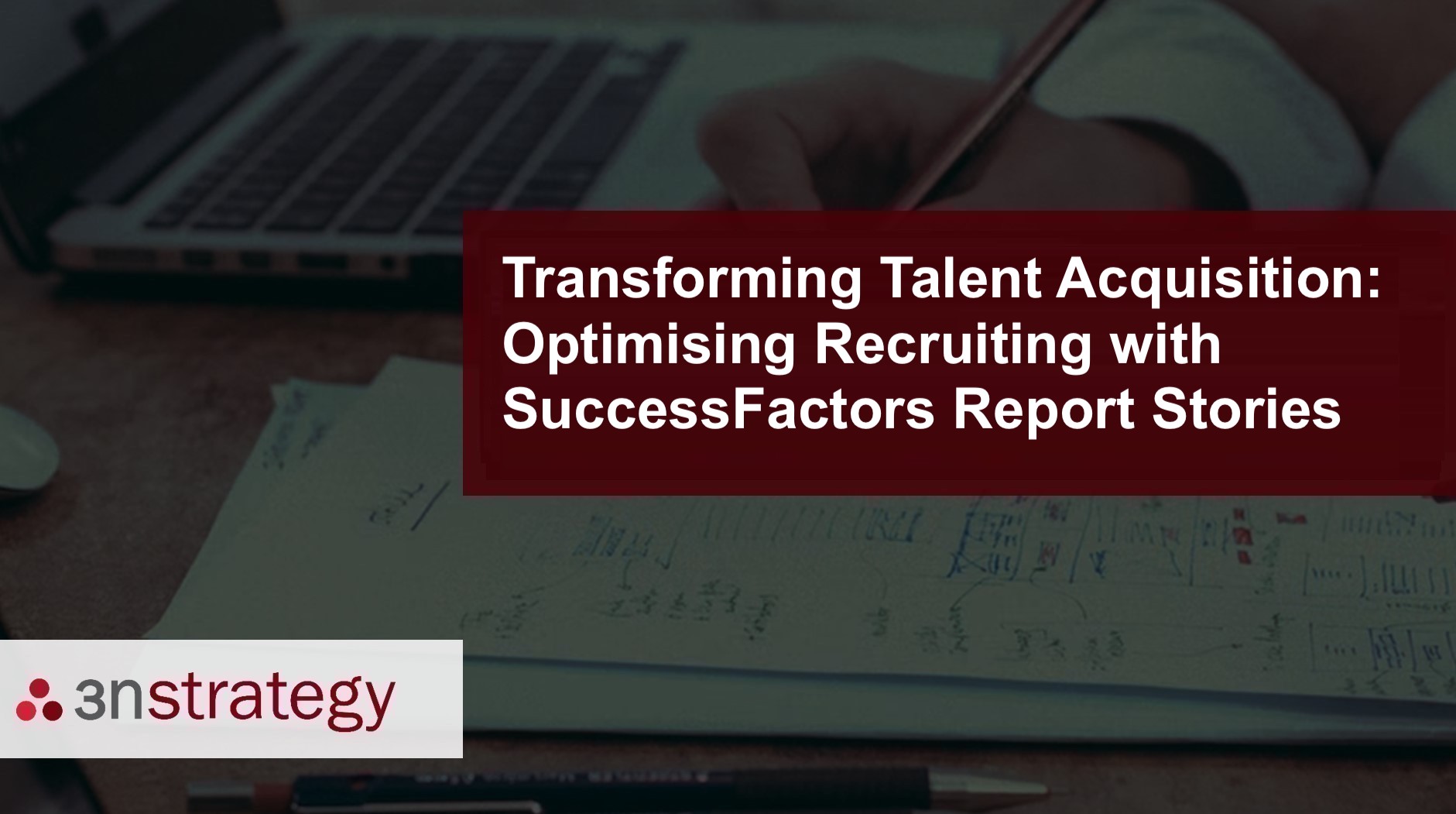 Webinar: Optimising SuccessFactors Recruiting with Report Stories
18 October 2023 @ 4pm CET / 3pm UK / 10am EST / 8am MST
In today's competitive hiring environment, standing out demands more than just sourcing and securing top talent. It requires a holistic understanding of your recruitment strategies and the outcomes they produce.

With the integration of SuccessFactors Recruiting and the new Report Stories module, HR professionals can experience a revolution in recruitment insights. Join us to learn how to supercharge your talent acquisition efforts.

Join 3n Strategy for this in instructive webinar in which, participants will delve into:

- Data-Driven Recruitment: Explore how the synergy between SuccessFactors Recruiting and Report Stories facilitates a comprehensive understanding of your hiring processes. By tapping into detailed analytics, you can refine strategies, pinpoint inefficiencies, and enhance your recruitment ROI.

- Leveraging Visual Insights: The Report Stories module isn't just about data – it's about visual, interactive narratives. Uncover how to present recruitment data through dynamic visualisations, making insights accessible and actionable for all stakeholders, from HR managers to top-level executives.

- Optimising Talent Pools & Pipelines: Discover how to harness the combined capabilities of Recruiting and Report Stories to maintain a thriving talent pool. By understanding patterns, trends, and behaviours, you can better nurture potential candidates and ensure a steady stream of top talent for your organisation.
Who is 3n Strategy?
We enable SuccessFactors customers to
Make Better People Decisions by using HR data to answer HR questions
. We are SAP SuccessFactors partners that specialise in People Analytics, Reporting and Strategic Workforce Planning.