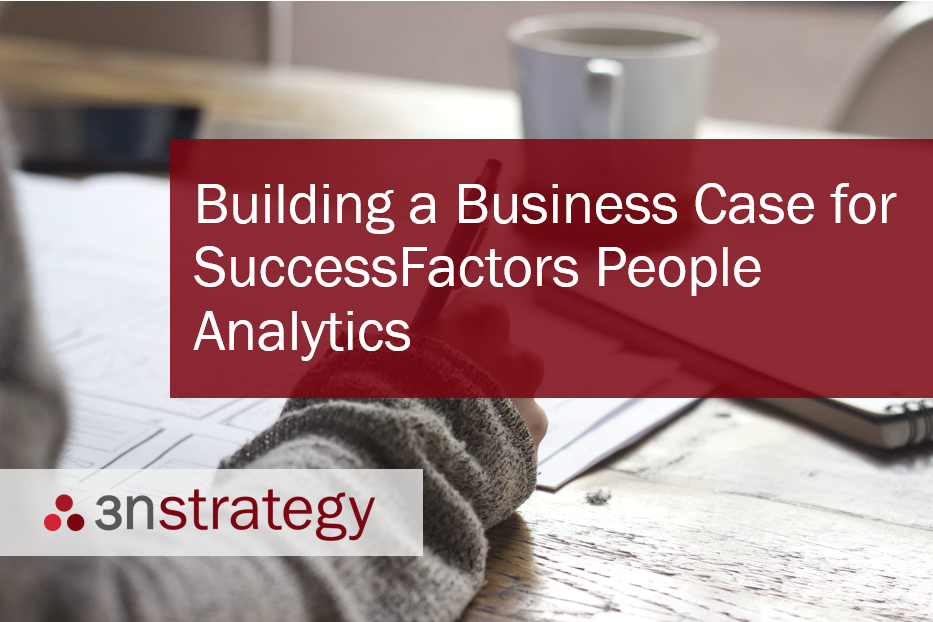 Building a Business Case for SuccessFactors People Analytics
20 October 2021 @ 4pm CET / 3pm UK / 10am EST / 8am MST.
Having a business case for people analytics and the adoption of data-driven HR is important. Whether you are at the beginning of the people analytics journey or trying to take your function to the next level.
The aim of this webinar is to help HR professionals get buy-in from their senior leadership stakeholders. Building a people analytics function can be difficult to articulate though. How will analytics help your organisation? What do you need your stakeholders to understand? What capabilities will your team need? What tools? How will you drive adoption?

In this webinar we will provide an introduction to People Analytics. Attendees will learn:
What is People Analytics
How to articulate the value People Analytics will create for your organisation
How to put together a credible long-term business case to enable you to build the people analytics function of the future
Who is 3n Strategy?
Our goal at 3n Strategy is to enable HR functions to make the best possible decisions about their workforce and the way people experience their careers. We are SAP SuccessFactors partners who specialise in the implementation and adoption of Workforce Analytics, Reporting and Strategic Workforce Planning.
For more information about our services, please visit
www.3nstrategy.com
. For more information on our SuccessFactors Accelerator Programme, please visit
https://3ns.co/successfactors
.
For anything else, email contact@3nstrategy.com.