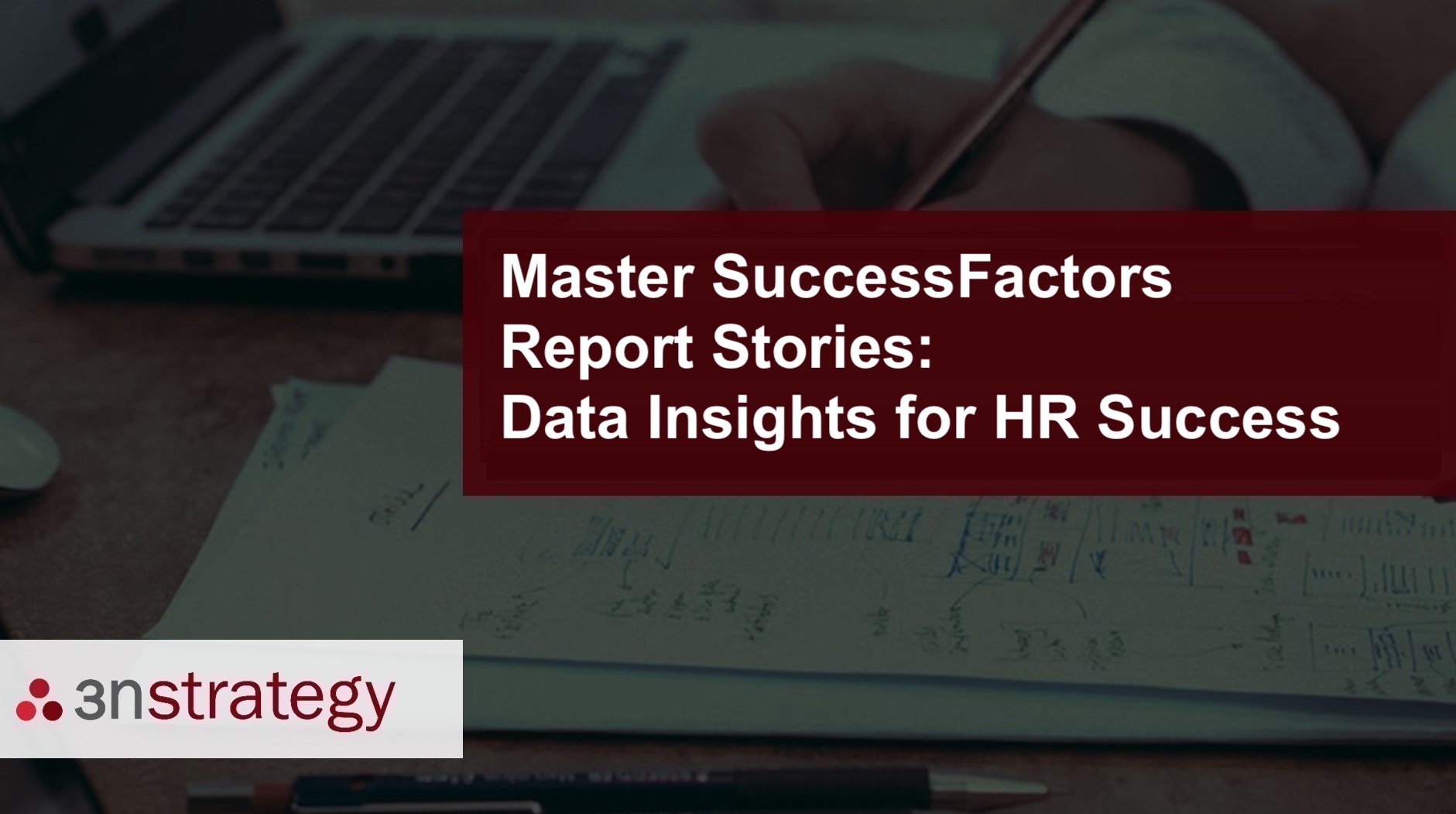 Webinar: How to master SuccessFactors Report Stories
27 September 2023 @ 4pm CET / 3pm UK / 10am EST / 8am MST
Are you ready to become a master of SuccessFactors Report Stories and unlock a world of valuable data insights for HR success?
Join 3n Strategy for an enlightening webinar as we dive into the power of SuccessFactors Report Stories and how they can revolutionise your HR reporting and decision-making.
Discover the art of data storytelling and learn how to leverage SuccessFactors to uncover valuable insights that drive HR excellence.
In this webinar, we will:
GUIDE you through the process of mastering SuccessFactors Report Stories
ENABLE you to harness the full potential of data-driven insights for HR success
SHOW you how SuccessFactors Report Stories can provide a visual and interactive way to present HR data insights.
Who is 3n Strategy?
We enable SuccessFactors customers to
Make Better People Decisions by using HR data to answer HR questions
. We are SAP SuccessFactors partners that specialise in People Analytics, Reporting and Strategic Workforce Planning.