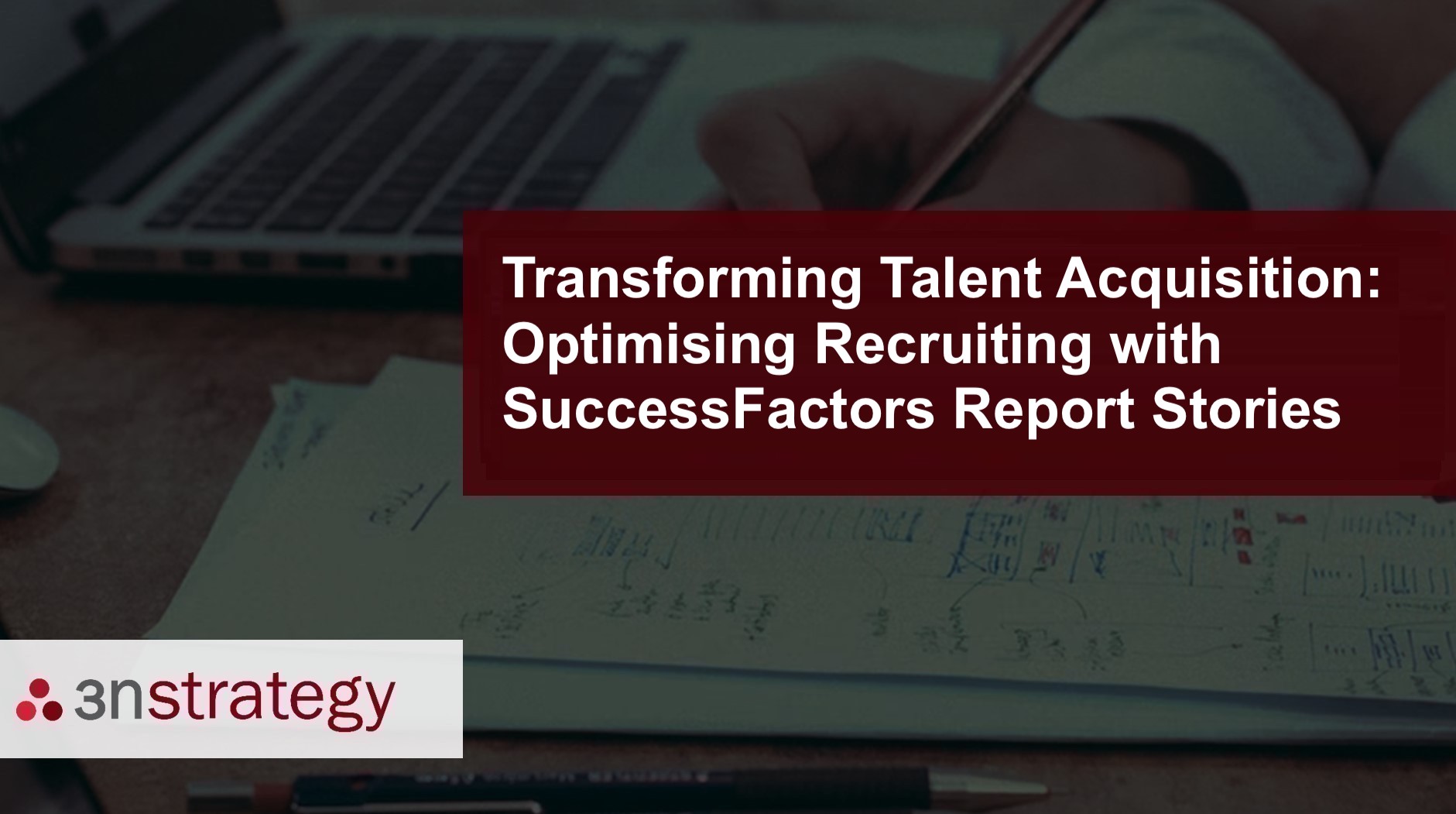 Webinar: Introduction to People Analytics for SuccessFactors users
25 October 2023 @ 4pm CET / 3pm UK / 10am EST / 8am MST
Your SuccessFactors modules are collecting millions of data points about your workforce that will be the foundation for your data-driven HR decision-making at your organisation. To truly achieve success however your organisation will need to do more than switch on the SuccessFactors people analytics tools.
In this webinar, 3n Strategy's Managing Director and Chair of the HR Analytics ThinkTank, Nigel Dias, will take participants through all factors your organisation will need to consider in order to design a people analytics strategy and be successful with data-driven HR.
Topics covered during this webinar:
What is data-driven HR and people analytics? What is your business case for people analytics?
How can you identify the HR questions that analytics will answer for your organisation?
What is SuccessFactors people analytics - what is Workforce Analytics and Stories (including short demos)?
How will you need to grow your people analytics function over time?
How can you drive adoption of both technologies and data-driven HR culture at your business?
Who is 3n Strategy?
We enable SuccessFactors customers to
Make Better People Decisions by using HR data to answer HR questions
. We are SAP SuccessFactors partners that specialise in People Analytics, Reporting and Strategic Workforce Planning.