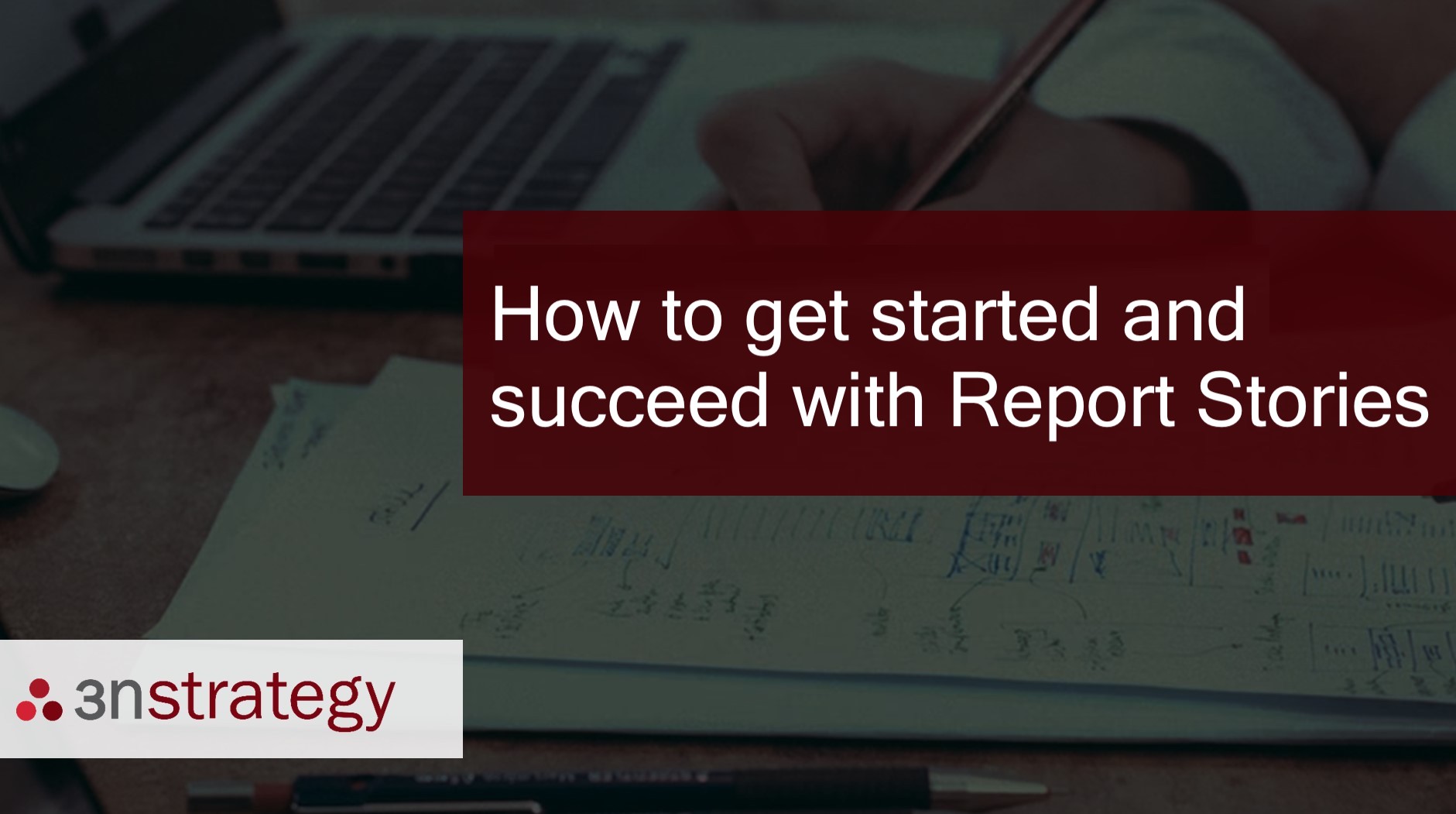 Webinar: How to get started and succeed with Report Stories
22 March 2023 @ 4pm CET / 3pm UK / 10am EST / 8am MST
With a new interface and ongoing investment from SuccessFactors, Report Stories (or 'Stories in People Analytics' or 'People Analytics Embedded') is the future of reporting for SuccessFactors customers. ​
​
In this webinar our reporting experts will talk to attendees about:
The advantages of switching to Report Stories and how it will improve your reporting experience​

The key functionalities of Report Stories – including seeing a demo​

How your team can become Report Stories experts

Clear steps that your organisation can do to prepare for the migration to Report Stories​
Who is 3n Strategy?
We enable SuccessFactors customers to
Make Better People Decisions by using HR data to answer HR questions
. We are SAP SuccessFactors partners that specialise in People Analytics, Reporting and Strategic Workforce Planning.