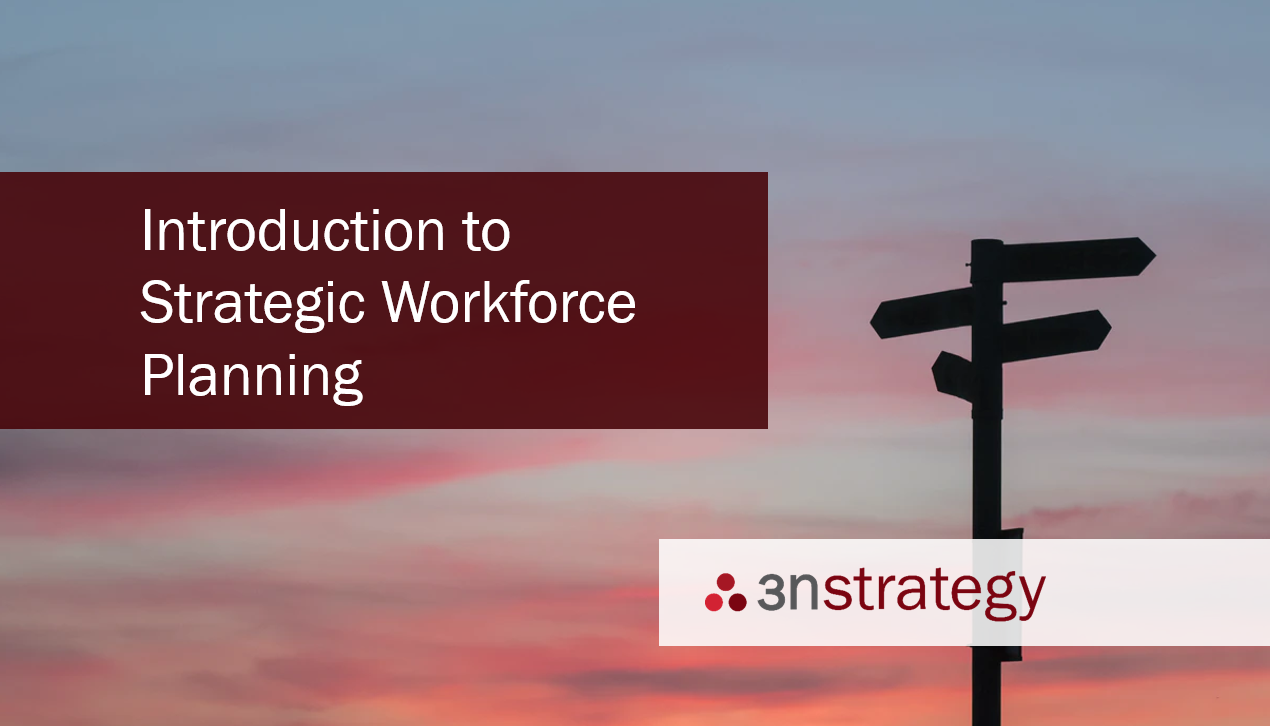 Introduction to Strategic workforce planning
ON DEMAND NOW.

The future has changed. With this unprecedented situation organisations and workforce leaders are experiencing a new reality. The way organisations will conduct business, is changing and the way we do work has already changed.

In the coming months is your organisation ready to deliver business success? Can you ensure that the right people, with the right skills, are in the right place, at the right time, for the right cost?


In this video we will answer questions such as:

What is Strategic Workforce Planning and what can the outputs look like?
What does the process look like?
What stakeholders will be required to deliver and sustain SWP success?
What analytics should you consider?
_________________________
3n Strategy mission is to enable organisations to improve the way they make decisions about their people.
We provide Strategic Workforce Planning enablement services, enabling and delivering HR functions to align strategic HR planning with business planning.

For more information about our services, please visit www.3nstrategy.com/swp.

For anything else, email contact@3nstrategy.com.
A free copy of our extensive eBook guide with tips on how you can increase your productivity by automating your daily tasks.
An exclusive link to our online community so that you can discuss what you learn with a group of like-minded individuals.
An extended free trial of our software so that you can immediately put some of these tips into action.
Access to our online support chat so that you can ask any questions that you may have after reading through the eBook.
Links to all of our open resources so that you can continue to learn after reading through this eBook.
A free calendar browser extension so that you can track your progress as you begin to automate your tasks.