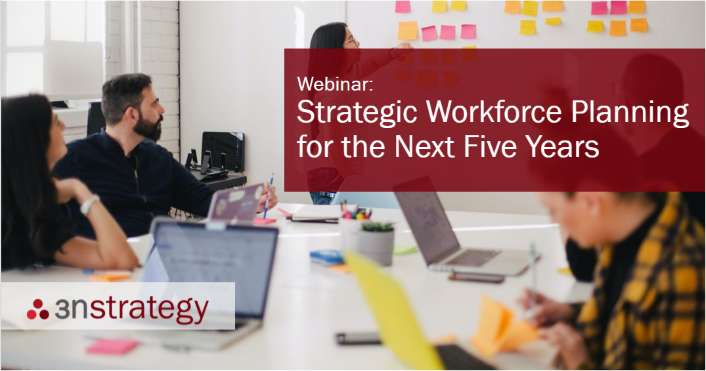 Strategic Workforce Planning for the Next Five Years
ON DEMAND. WATCH NOW.
The world of work is changing rapidly and with that comes a renewed requirement for savvy workforce planning which aligns with your business' strategic vision.
In 2022, whilst the future is not set, the uncertainty of the past two years has reduced, and it is time to focus on the long-term again.
As your business looks to the future how are you planning your HR strategies to align with your business' strategies?
By deploying a robust Strategic Workforce Planning (SWP) process HR leaders give their functions the opportunity to align their HR plans with the overall business goals.
SWP enables HR teams to combine their expertise with people analytics data in order to design long-term data-driven HR plans.
This webinar will cover:
What is Strategic Workforce Planning?
What does a SWP process look like, and how might it work in my organisation?
How should we get started with SWP, and what foundations are required?
What considerations are we likely to have to make in a post-covid world?
How can 3n Strategy help you to accelerate and embed SWP in your organisation?
Who is 3n Strategy?
Our goal at 3n Strategy is to enable HR functions to make the best possible decisions about their workforce and the way people experience their careers. We are SAP SuccessFactors partners who specialise in the implementation and adoption of Workforce Analytics, Reporting and Strategic Workforce Planning.
For more information about our services, please
click here
.
For anything else, email contact@3nstrategy.com.