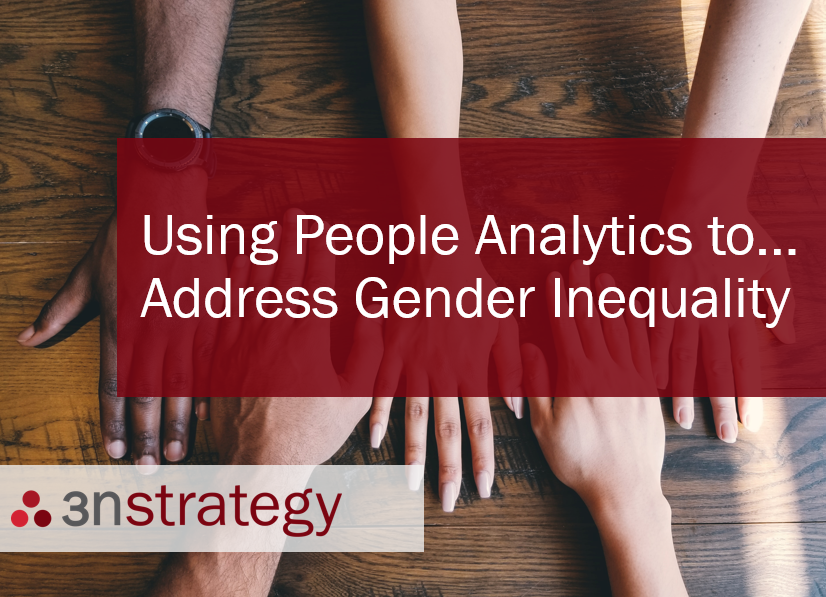 Using People Analytics to Address Gender Inequality
27 October 2021 @ 4pm CET / 3pm UK / 10am EST / 8am MST
Your organisation is capturing vast quantities of data about your employees. All of this data can be transformed by using people analytics into data-driven evidence to help your business make better choices about its people.

In this webinar the 3n Strategy team will outline how to use people analytics to address common issues about Gender Inequality, highlighting some of the most common questions that we are asked by our customers, specifically around the topic of gender inequality.
Attendees should expect to learn:
How to better understand your current levels of gender inequality
What HR decisions are organisations making to try and resolve resolve gender inequality issues
What are the most common HR questions related to gender inequality
How 3n Strategy can help your organisation use people analytics to fix common gender issues
Who should attend this webinar?
This webinar has been written to provide guidance to HR and people analytics leaders and analysts, and HR/business leaders, who are interested in resolving diversity issues in their organisation.
Who is 3n Strategy?
Our goal at 3n Strategy is to enable organisations to Make Better People Decisions using Their HR Data. For more information about our services, please visit
www.3nstrategy.com/services
For anything else, email contact@3nstrategy.com.