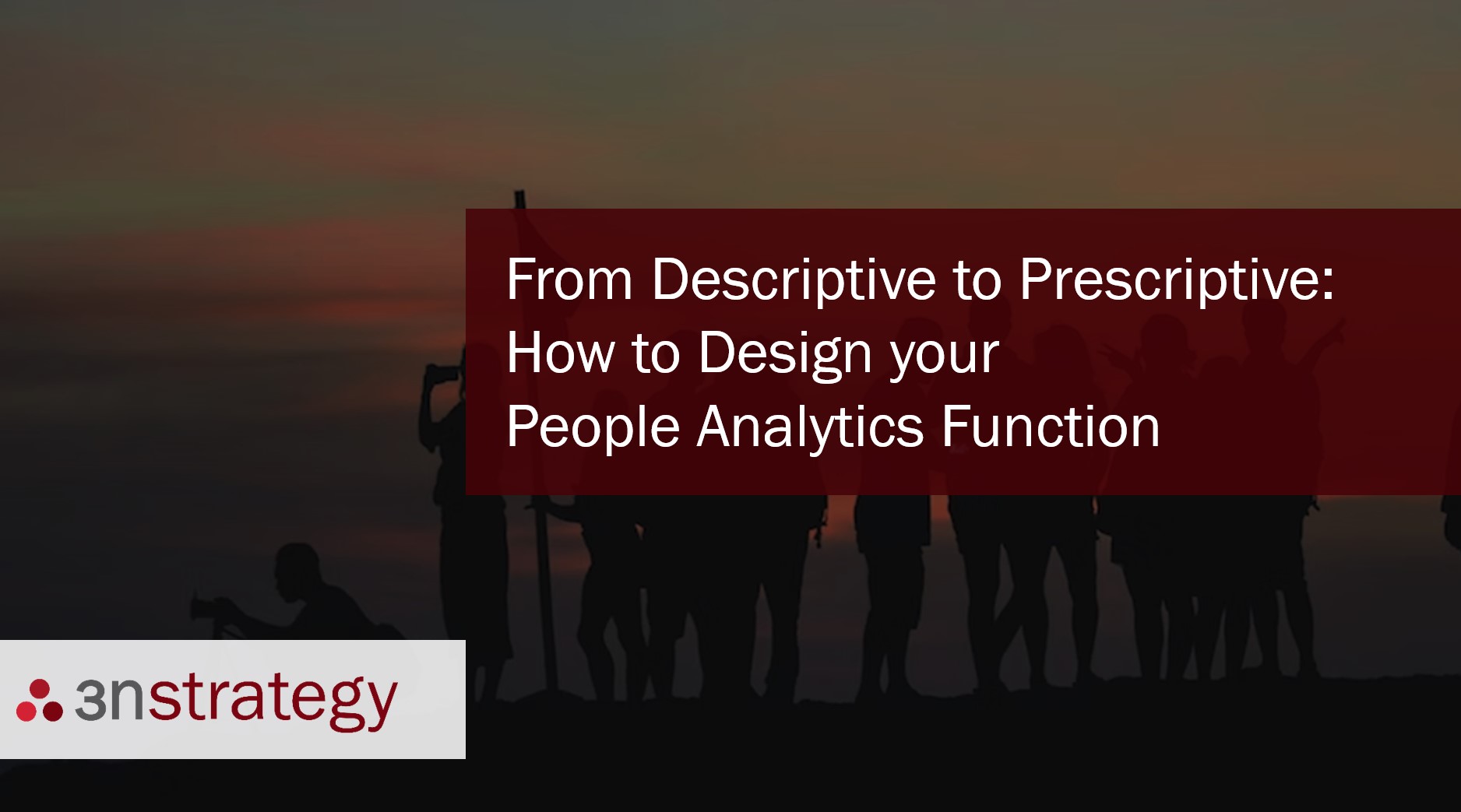 From Descriptive to Prescriptive: How to Design your People Analytics Function
10 January 2023 @ 4pm CET / 3pm UK / 10am EST / 8am MST
As organisations progress on their data-driven HR journey, they will need to invest in people analytics tools with more functionality and people analytics teams with increasing skills and capacity.
In this webinar 3n Strategy will talk to attendees about how people analytics set themselves up for success, and how they grow over time.
Specific topics that will be covered:
What are the different

types

of

people

analytics

function

How do people analytics functions change shape and size over time

What

types

of roles do people analytics teams need as the function becomes more successful, and what types of skills do they have

What

are some of the governance and ethical considerations they will face, and how to think about it
Who should attend this webinar?
This session should be attended by HR and people analytics leaders responsible for enabling HR to be data-driven, or for the successful roll out and adoption of people analytics tools.
Who is 3n Strategy?
We enable SuccessFactors customers to Make Better People Decisions using the HR data to answer HR question. For more information please visit
www.3nstrategy.com
.
For anything else, email
contact@3nstrategy.com
.