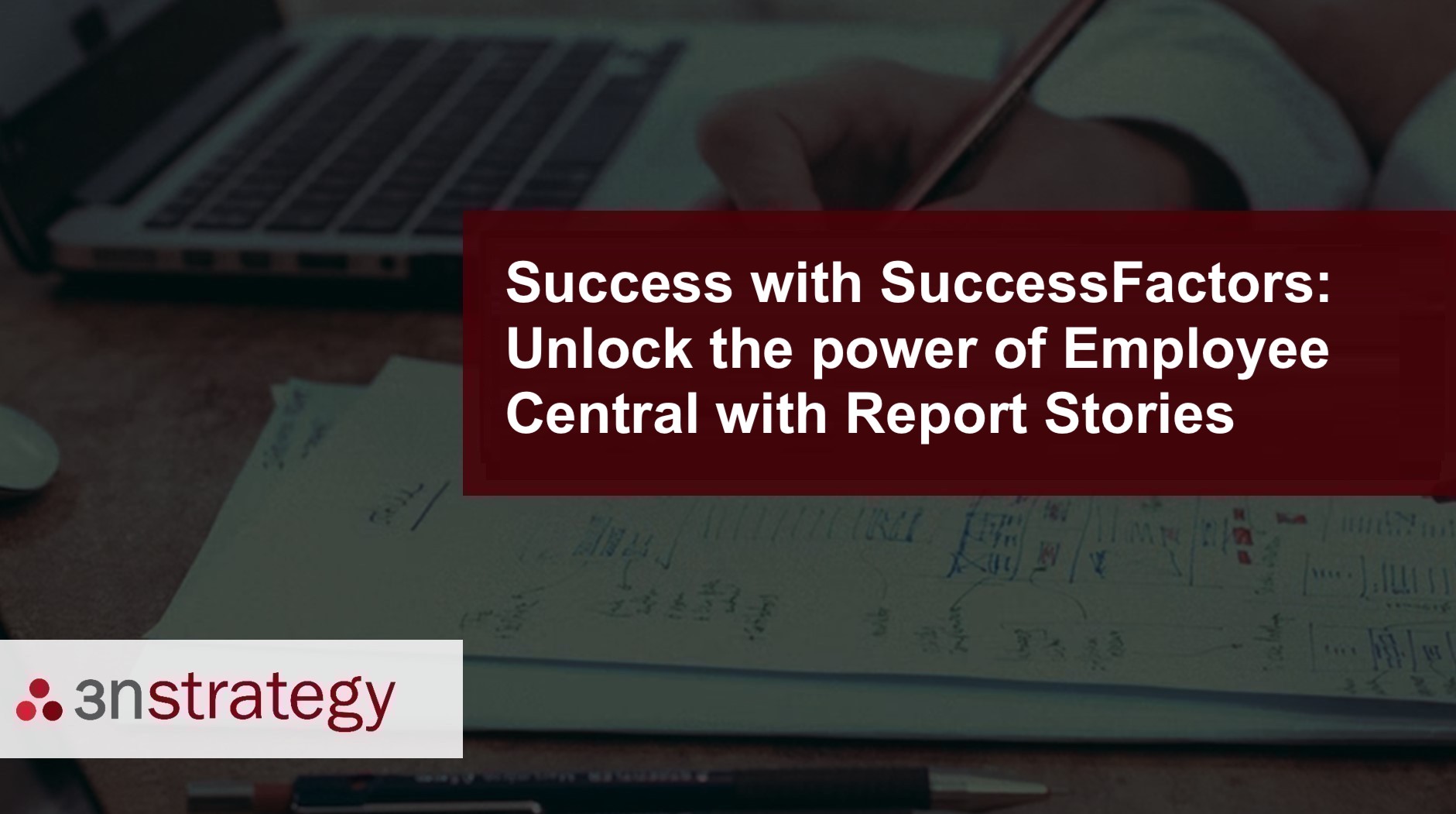 Webinar: How to unlock Employee Central data with Report Stories
11 October 2023 @ 4pm CET / 3pm UK / 10am EST / 8am MST
In the evolving landscape of HR technology, extracting the most value from your HR data has never been more crucial.

SuccessFactors Report Stories offers a plethora of reporting capabilities, and when paired with Employee Central, the insights can be transformative. Dive in with us to uncover how to efficiently use SuccessFactors Report Stories in conjunction with Employee Central for maximum impact.

During this session with 3n Strategy, we will explore:

- Storytelling with HR Data: Grasp the essence of crafting compelling narratives using SuccessFactors Report Stories. We'll guide you on how to present Employee Central data in a manner that resonates, driving informed HR decisions.

- Integrative Best Practices: SuccessFactors and Employee Central are potent when used individually but become a powerhouse when combined. Discover the techniques and strategies to seamlessly integrate and pull data, ensuring accuracy and relevancy.

- Advanced Features and Tips: Delve deeper into the functionalities of Report Stories. From custom visualisations to interactive dashboards, learn how to elevate your reporting experience, offering stakeholders rich, actionable insights.
Who is 3n Strategy?
We enable SuccessFactors customers to
Make Better People Decisions by using HR data to answer HR questions
. We are SAP SuccessFactors partners that specialise in People Analytics, Reporting and Strategic Workforce Planning.