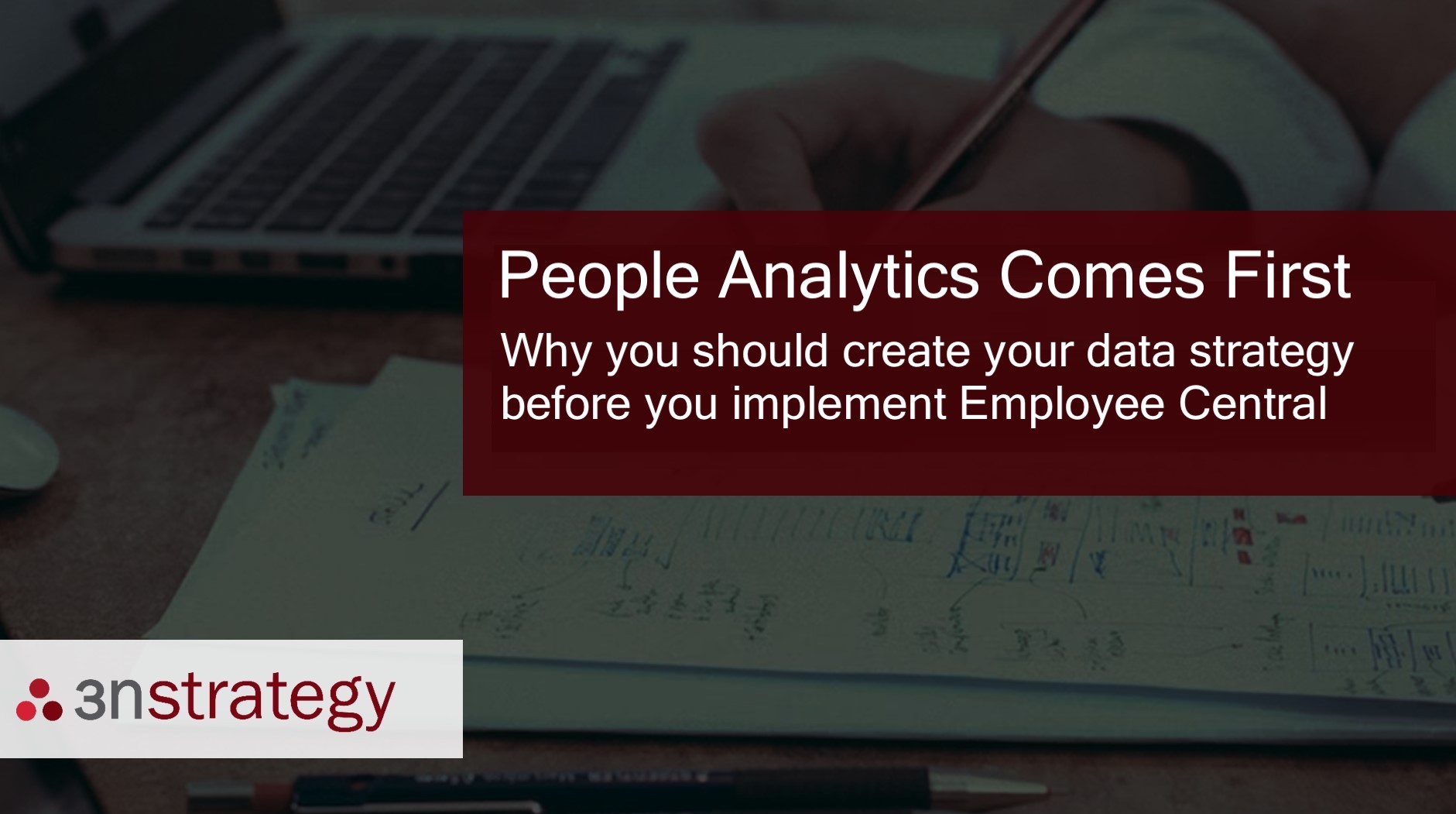 Webinar:
Why you should create your data strategy before you implement Employee Central
People analytics is not simply a way of creating charts. Used correctly, it is the most powerful SuccessFactors module, telling the narrative of your workforce and empowering people leaders to make better, data-driven decisions.​
Join our people analytics experts as they talk through how and why you should design your people analytics (and data) strategy ahead of your Employee Central (and other module) configurations – and what you can do now to get back on track.​
In this webinar we will discuss:
What is a data strategy and how is it part of your people analytics strategy​

Why a data strategy is so important and what it looks like​

Why it should come ahead of your module configuration – and how you can build one even if you already implemented your modules​

Five steps to get started with (or get back on track) with your SuccessFactors data strategy
Who is 3n Strategy?
We enable SuccessFactors customers to
Make Better People Decisions by using HR data to answer HR questions
. We are SAP SuccessFactors partners that specialise in People Analytics, Reporting and Strategic Workforce Planning.